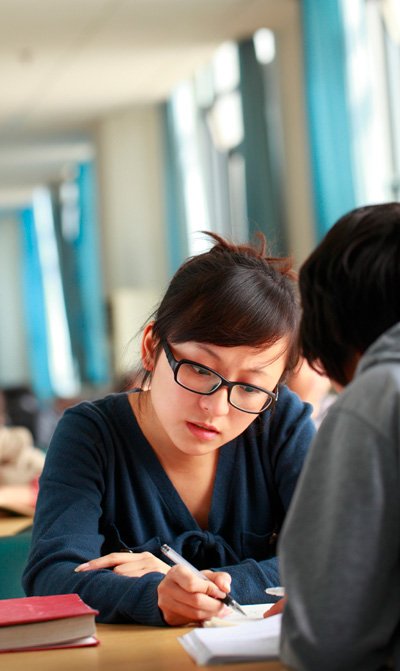 The LaFetra College of Education offers two undergraduate programs: a Bachelor of Science in Child Development and a Bachelor of Arts in Educational Studies.
Child Development, B.S.
The bachelor's in child development is for students who want to develop their knowledge and skills to promote healthy environments for children and families in schools, community organizations, or social service settings. The undergraduate Child Development Program also prepares students for graduate programs in Child Development, Child Life, Teacher Education, Counseling, and related fields.
Upon completing the program, students are eligible for the Child Development Program Director Permit issued by the California Commission on Teacher Credentialing.
Educational Studies, B.A.
La Verne's Educational Studies major is an undergraduate Subject Matter Preparation Program, primarily for individuals seeking a career in Elementary Education (Grades K-6).
La Verne's program is unique in that the curriculum includes the practical application for teaching subject‐matter content areas in elementary and middle school classrooms. Educational Studies graduates are well‐versed in educational philosophies and practices, making for an easy transition to a teaching credential program. La Verne's Educational Studies Program seeks to inspire students in the development of personal and academic growth through excellent instruction, advisement, and professional preparation.